Idrissa Gueye played all 90 minutes in Paris Saint-Germain's 4-2 victory. The 31-year-old had 136 touches and completed 105 of 110 of his passes, with a 95-percent completion percentage. Gueye would also score an impressive goal from outside the box. 
After the match, Gueye spoke to Amazon (via Canal Supporters), where he discussed various topics with the media outlet, the first being the victory over Stade Brestois. 
"Yes, it's an almost perfect evening. I'm happy to make my comeback after a stint with the Covid-19, where I stayed at home without training. It was important today to find the field, the friends, and to win this match," Gueye said.
Next, Gueye then commented on his goal, and he stated that he often practices these strikes from outside the box. The midfielder said that the opportunity came where he fired, and his shot found the back of the net.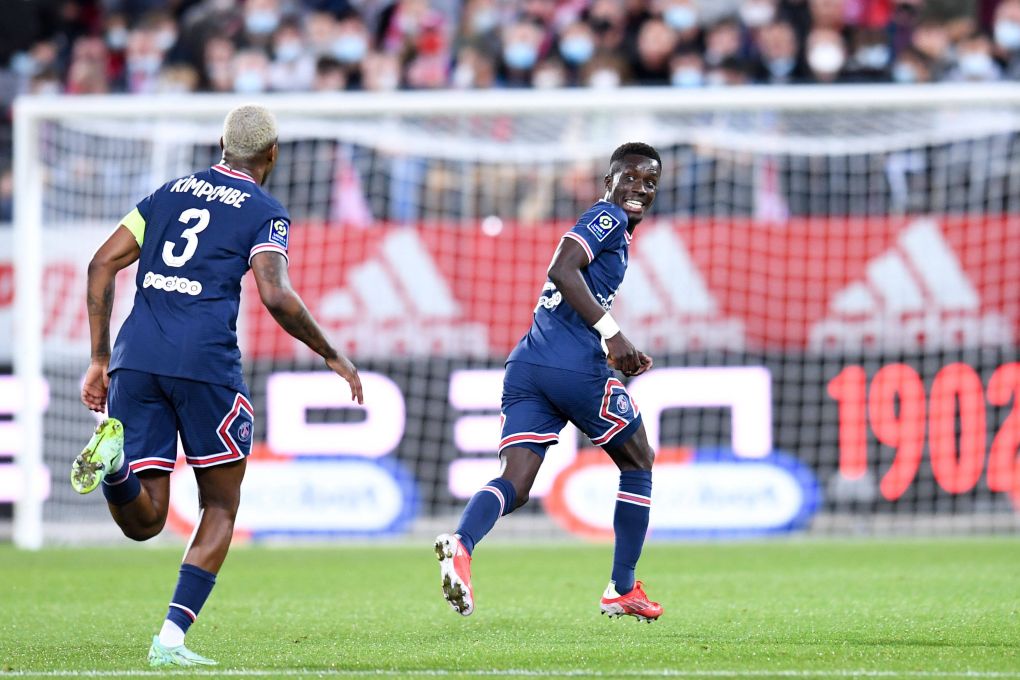 "These are strikes that I often work on in individual training. It comes automatically in a match when we are used to doing it in training. That's what I did here; it came instantly. I didn't think about it, and I knocked. Today I have the chance to score," Gueye said.
Finally, the last question that Gueye touched on was the 4-4-2 formation that the squad played against Brest. The 31-year-old went on to state that this shape is one that he feels comfortable playing. 
"I think I'm used to playing in this position, and I adapt to the team and what the coach asks. Today I was the one who was lowest in the diamond, and it was good," Gueye said.
"We managed to find each other well and especially to defend well when the ball was to the side or when the attackers lost the ball. The most important thing is to work in all systems and try to be ready as the season goes.
PSG will now shift its focus to Stade de Reims, where it could be the debut of Lionel Messi.