The FIFA World Cup won't get underway until later this year, but last week, the draws for the groups occurred, and so the countries now know which nations they'll need to get past to reach the knockout stages of the tournament. 
Argentina, who's in Group C with Mexico, Poland, and Saudi Arabia, likely marks the last time they'll have Lionel Messi for a World Cup. The 34-year-old will want to cap off his international career with a trophy that's long eluded him. 
In an interview with Goal, Atlético de Madrid midfielder Rodrigo De Paul stated that although they want to win the competition, failing to lift the trophy at the end shouldn't be what defines Messi, considering what he's given to football. 
"First of all, Messi doesn't need anything else for everything he's given to football to put him there, at the top," De Paul said. 
"I don't have many opinions on what happens to him at PSG because I don't see it day-to-day, but I can talk about what he is doing in the national team. He is happy in Argentina. He is our leader; we follow him."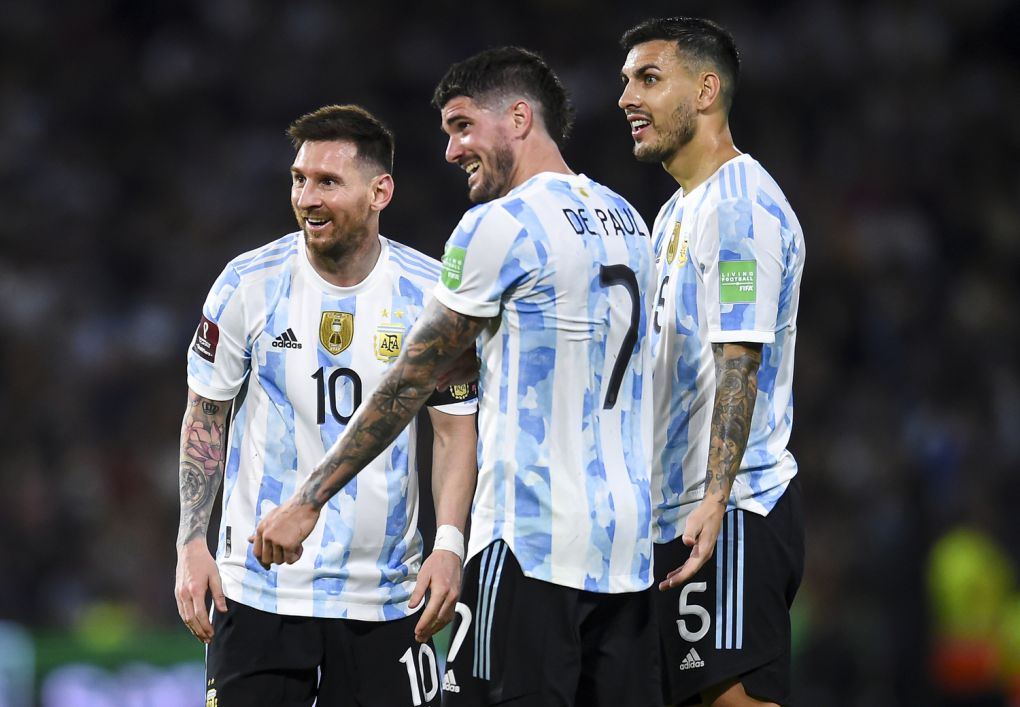 Although many believe that this will be Messi's last World Cup considering he will be 38 for the 2026 edition, De Paul states that whatever decision the Paris Saint-Germain forward takes will be up to him. 
"Now he will surely talk to us, he has five World Cups under his belt, and he will give us advice, a word of encouragement because, as you said, he already has five World Cups, and the experience at that time weighs heavily. I hope Messi takes advantage of this and doesn't suffer," De Paul concluded. 
"I hope everything goes well; we'll see if it's his last World Cup or not; it's up to him. He can really keep playing until he feels like it because he's on another level; his head is going faster than any human being, so we're all gonna try to get him to enjoy this World Cup, and if we make it to the last day, it will be even better."