Paris Saint-Germain returned to the French capital, and jubilant scenes greeted the players as they made their way home after a 3-0 win away at Olympique de Marseille on Sunday night. Kylian Mbappé scored twice, and Lionel Messi got another as the superstar duo delivered a brilliant display in tandem as part of an improved collective showing.
Retour à Paris avec nos supporters après la superbe victoire dans #LeClassique 🙌❤️💙 pic.twitter.com/eL2xDBT37k

— Paris Saint-Germain (@PSG_inside) February 27, 2023
Winning Le Classique convincingly does not undo the damage of the past few weeks, including a Coupe de France defeat at Stade Velodrome, but it is a start. The PSG ultras demanded a victory against their bitter rivals at last Friday's public training session, and Christophe Galtier's men duly responded.
"I am very happy as it was a great game and we saw a top PSG," said chairman and CEO Nasser Al-Khelaifi in the mixed zone. "I always trusted my players and our coach. It was a really great performance. We were at our level and we won in style. This is PSG's true face. This was a six-pointer.
"I have always believed in my coach and I know what he can do," added the Qatari supremo of an under-fire Galtier who almost came to blows with an abusive OM fan after the game. "It was tough after the World Cup with the injuries. That is not an excuse, though. I am always confident so of course, I am also confident ahead of Bayern. This result has given everyone a confidence boost."
However, the win came at a cost for Les Parisiens as Presnel Kimpembe got injured and was stretchered off with what was later confirmed as a season-ending ruptured right Achilles tendon. The France international was in visible pain when he hit the turf in Marseille, and the operation he undergoes in the coming days will likely rule him out for much of 2023 so into next season.
"It hurts as Presnel worked really hard to recover from his last injury," said Marco Verratti after the game. "He got himself back, and he is an essential player for us. He is a very good defender. It hurts, so this win was also for him. He asked us at half-time to make sure of it. We are happy we could grant him that small gift."
"We are really sad for Presnel, who ruptured his tendon," added Al-Khelaifi later before the club confirmed the severity of the France international's injury. "We are thinking of him, and this result was also for him."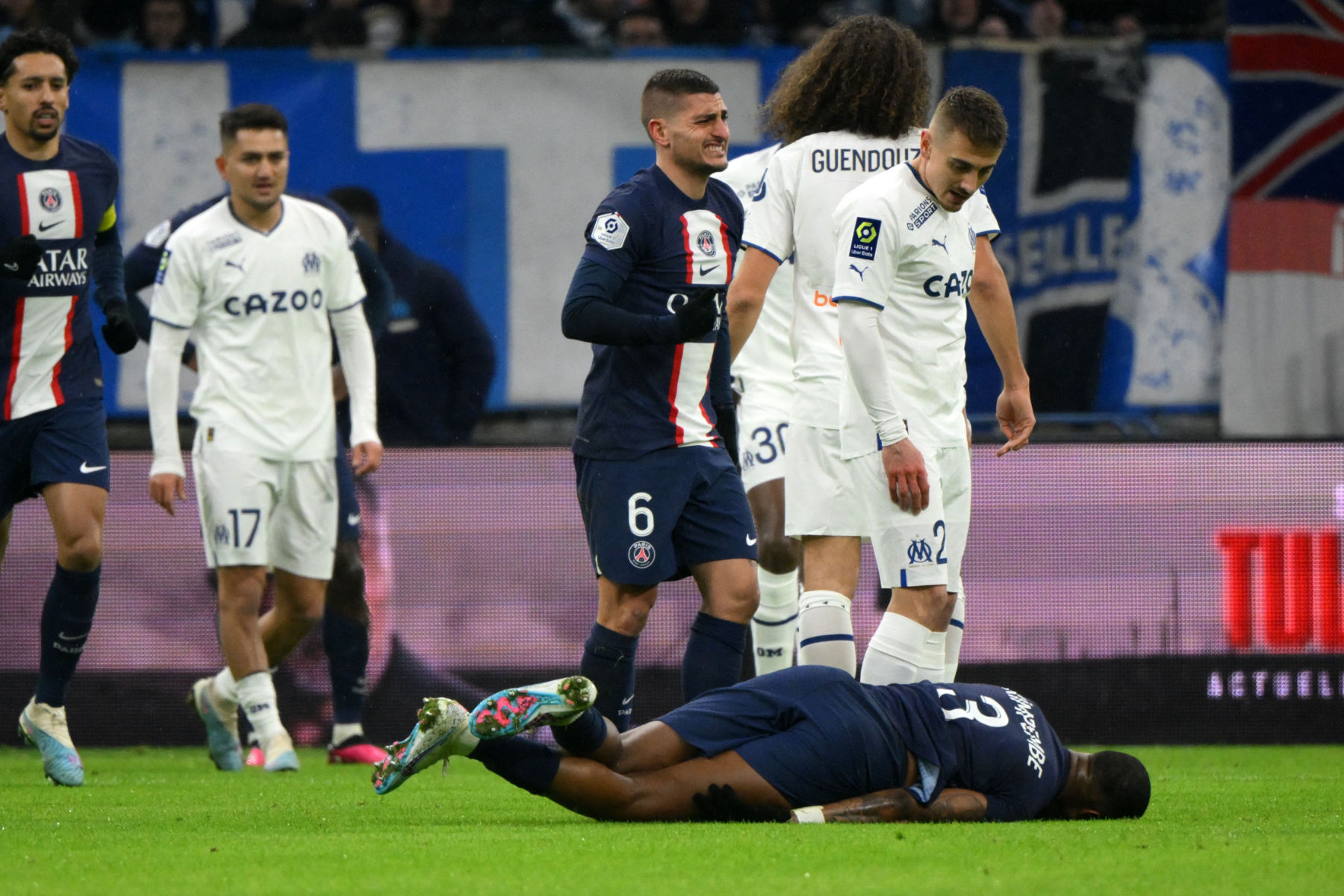 With Bayern Munich in the second leg of the UEFA Champions League round of 16 coming up with the Germans one goal up in the tie, Kimpembe's latest setback is not the sort of news that Galtier would have hoped for. That said, for PSG to overcome Julian Nagelsmann's side in Bavaria next week, it would never be the defense that made the ultimate difference anyway.
Mbappé and Messi's strong understanding and ability to function as a pair got the best out of the Frenchman's counterattack strengths and the Argentine's vision, creativity, and technique. If the French champions can hit Bayern with that same sort of attacking force at Allianz Arena in just over one week, then there is hope that PSG's European quest is not yet over.
Regarding the remainder of this campaign, though, things just got more challenging with a big step taken towards a victorious Ligue 1 title defense and record 11th French crown. The trade-off, though, is a depth issue that will now almost certainly hamstring the men from the capital for the remainder of this term — at least.
Milan Škriniar has been secured from Inter Milan on a free transfer for next season, so he will come in and replace Kimpembe immediately, but Sergio Ramos is increasingly likely to move on too. Should the former Spain international leave Parc des Princes, that will help free up enough wage space to bring Škriniar in, although not necessarily add to him without other sacrifices.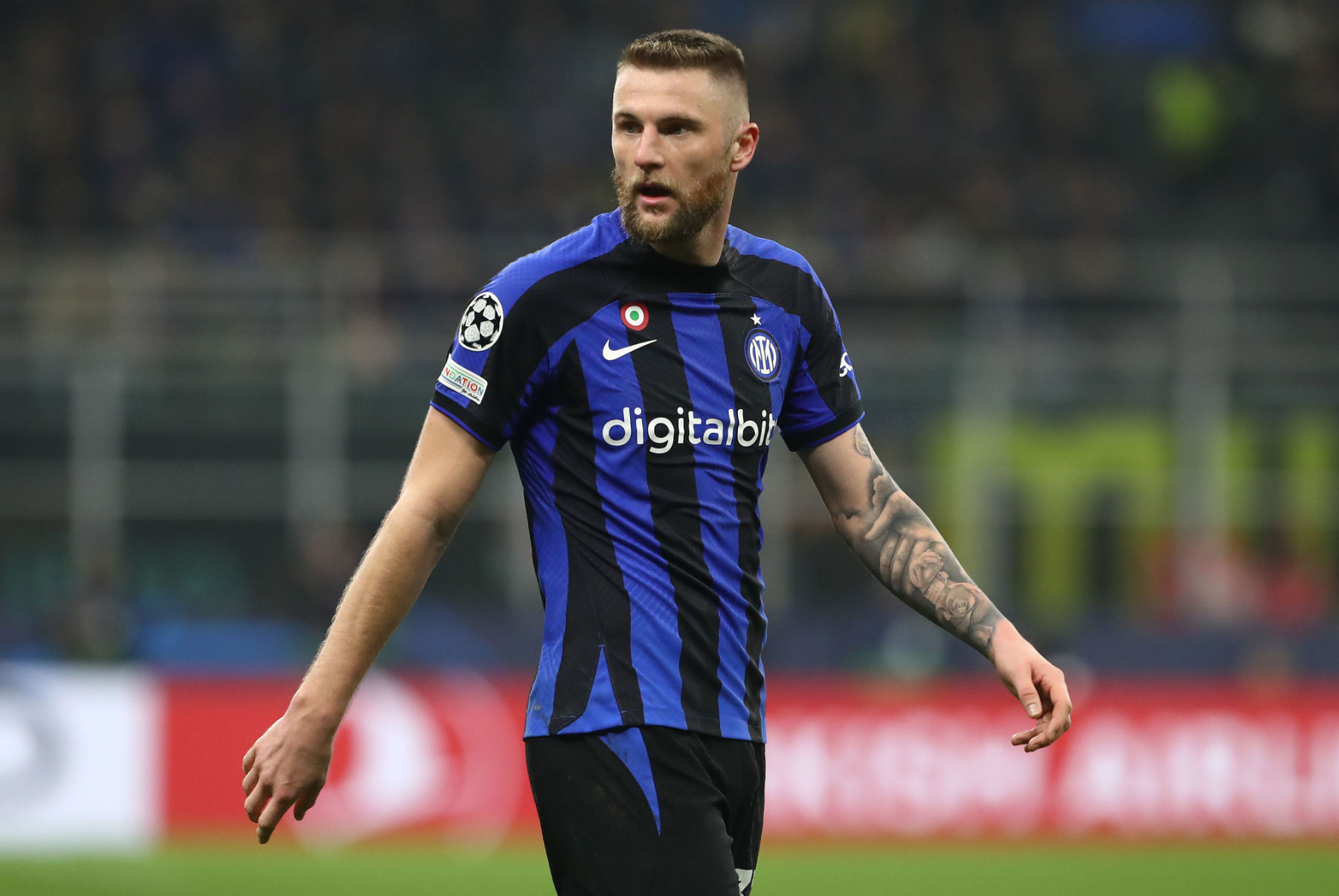 Nordi Mukiele is back, which is helpful for Galtier considering his ability to play in the middle and on the right of defense with an eye towards pushing forward. However, PSG will be one injury to Marquinhos or Ramos away from regularly pair makeshift defenders Danilo Pereira or Mukiele with one of the two regulars and heavily relying upon the untested El Chadaille Bitshiabu.
Perhaps this spell is a necessary evil for the capital club as it ensures that youngsters such as Bitshiabu and Warren Zaïre-Emery get the senior minutes that their development needs. The risk of inconsistency and naïve mistakes is bigger, though, and that can count—not to mention cost—teams in crunch moments of the season like the approaching Bayern encounter.
The upshot is that PSG will probably be better off long-term if losing the likes of Kimpembe means more minutes for top young talent like Bitshiabu, but that this campaign could end as a write-off. In that respect, beating Bayern to reach at least the quarterfinals could already be considered successful in light of a disastrous post-FIFA 2022 World Cup period.
All hope should not yet be lost, though, as Mbappé's return to rude form and his record-leveling 200th goal in Rouge et Bleu gives optimism ahead of the Bayern return leg. Also, as annoying as a second straight year without Coupe de France success is, it is fewer games for these tired players.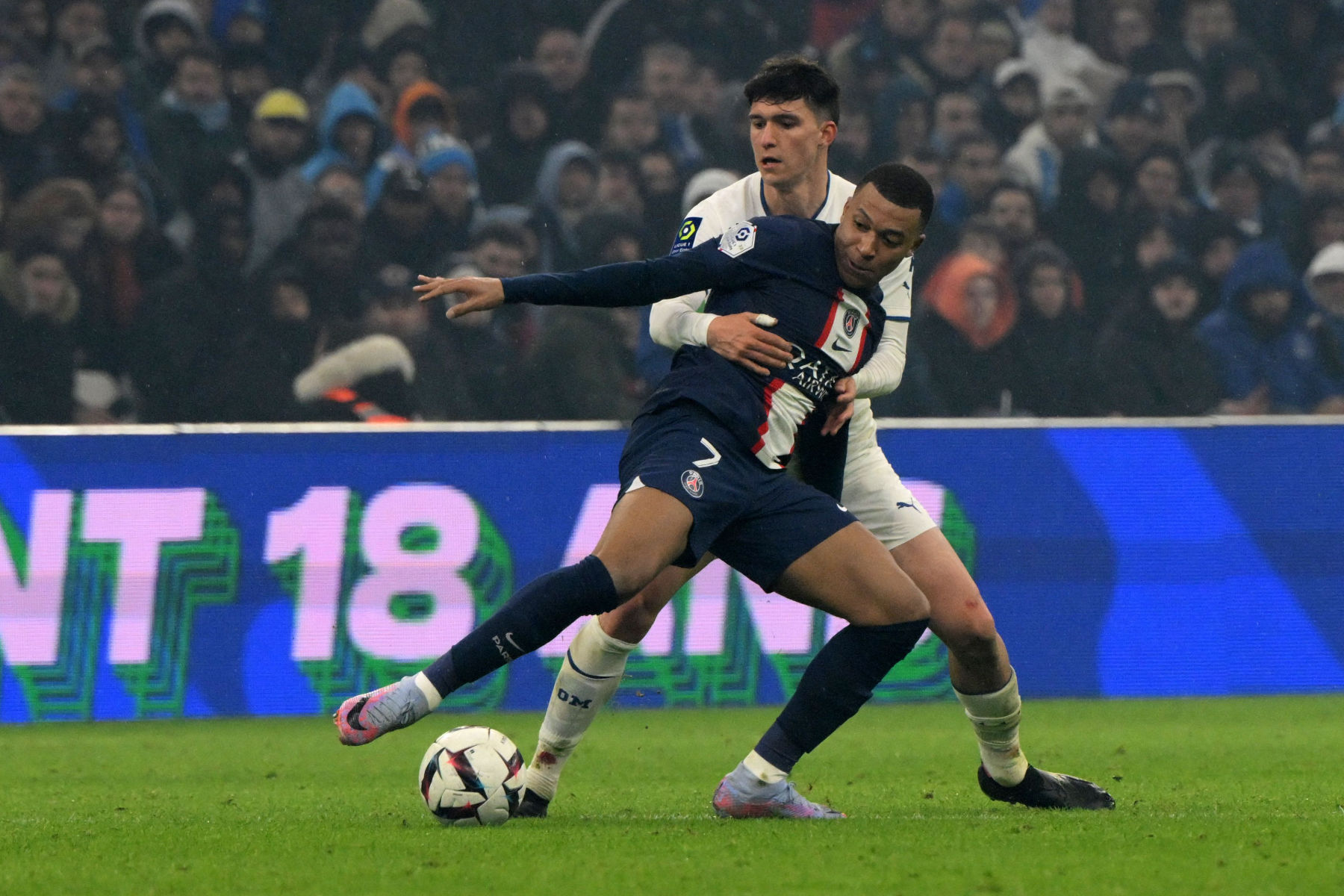 Neymar's current injury is not necessarily a positive over the long-term. Still, the immediate benefit is that the Brazilian potentially missing the trip to Munich simplifies Galtier's task this coming week. The French tactician needs to set his team up to ensure that they can replicate or improve on what we saw in Marseille, and not having to accommodate all of his star trio makes his life less complicated.
Attack-wise, it was an impressive display and a timely reminder that PSG can still be dangerous against even better sides in Ligue 1. However, there were enough warning signs that an in-form Gianluigi Donnarumma needs better cover from his defense, which will mean a few tweaks in midfield in terms of winning back the ball and breaking up opposing attacks.
Nantes at home this weekend will be very interesting regarding how Galtier approaches the clash with a team freshly dumped out of Europe by ex-PSG star Angel Di Maria and whether or not the Frenchman rests a player or two.