After Paris Saint-Germain fell 2-1 to Olympique de Marseille in the Coupe de France on Wednesday at the Stade Vélodrome, it wouldn't take long for the capital club to get scorched by the French press. 
RMC Sport pundit Daniel Riolo was very critical of the reigning Ligue 1 leaders and pointed out the deficiencies in Paris in the absence of Kylian Mbappé. Riolo noted that PSG lacks depth in attack and the Messi-Neymar duo failed to capitalize on the spaces left behind in the back of the Marseille defense.
"When you have Neymar or Messi in front, even when they are average like this Wednesday, they can always invent something for you or throw a Mendes or a Hakimi into space," Riolo said Wednesday on After Foot RMC. "The doubt lay there in fact, only there: On PSG's ability to take advantage of space.
"Everyone must have thought at one point that if Mbappé had been there, there are some spaces that the Parisians would have better exploited. We know that it is the weapon of PSG and there is no other in this club; there is only Mbappé. We kill ourselves repeating it and people do not always want hear him but there is only him."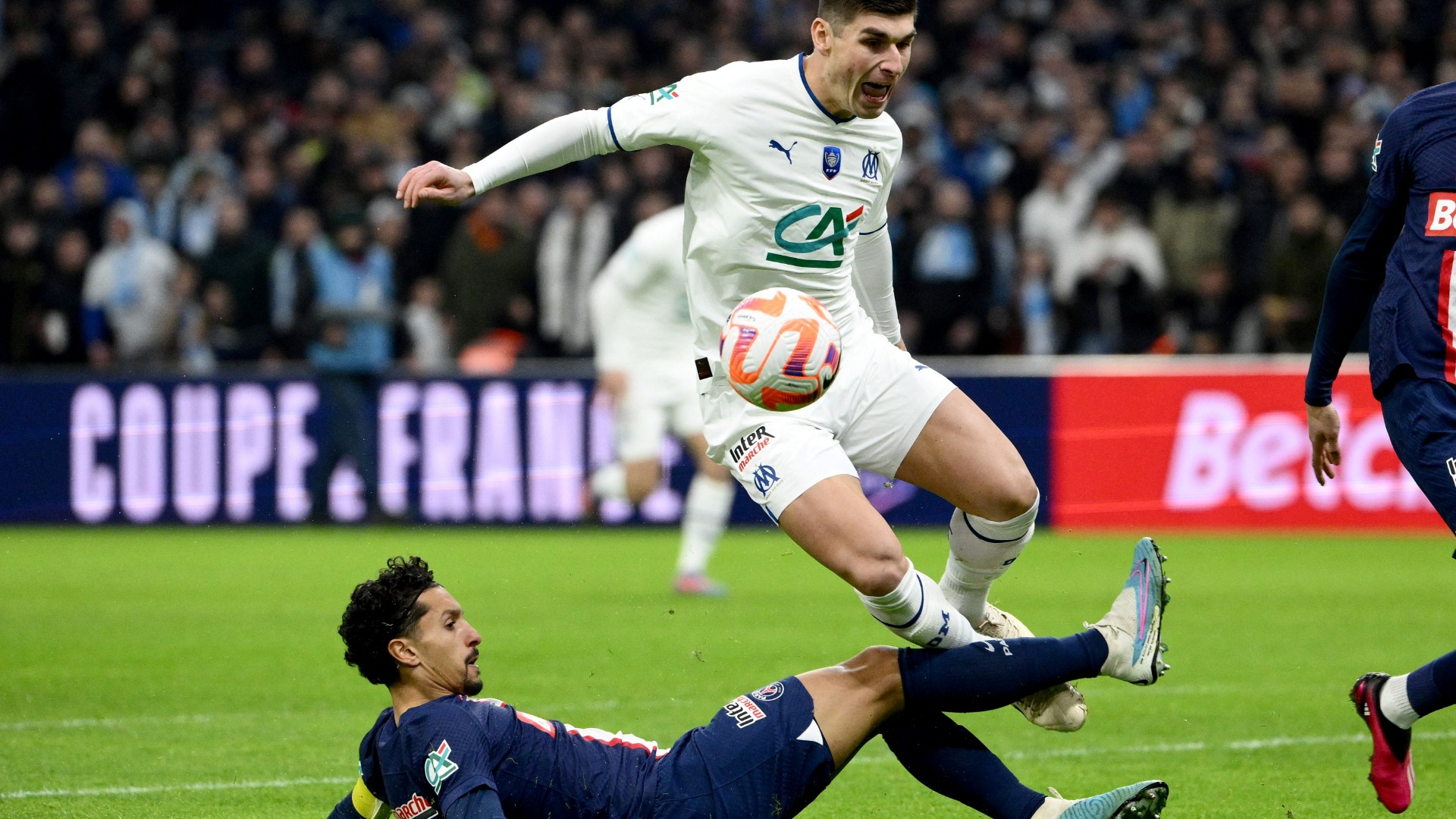 Technically, mentally and physically overwhelmed, the PSG squad showed almost nothing against their eternal rival, leading to the elimination from the Coupe de France for a second straight season. 
Additionally, Riolo praised manager Igor Tudor as he believes that the capital club and Marseille appear to be heading down. 
"In view of recent matches, the dynamics of PSG and the dynamics of OM, even if Sunday's match against Nice had somewhat marred the dynamics of OM, Marseille had displayed their usual virtues of recent weeks," Riolo continued. "And we suspected a little that they were going to do that and that they were not going to change because it was PSG's opposite.
"We saw it a little bit on Sunday, it's that they are in such a hurry and become so unbalanced that, if you have attackers who are a little skilful to take space and put in a good pass or a good strike, it can hurt. "
PSG will need to dust themselves rather quickly as they'll have a Ligue 1 fixture against AS Monaco on Saturday at the Stade Louis-II. Then comes their UEFA Champions League Round of 16 first leg with Bayern Munich on Tuesday at the Parc des Princes.