Atlético de Madrid midfielder Rodrigo De Paul was part of the Argentina national team that helped Lionel Messi win the 2022 FIFA World Cup last December.
De Paul recently spoke with Argentine media outlet Olé about the team, which included his relationship with the Paris Saint-Germain star. In addition, the Atlético man detailed how much he enjoys being around Messi, especially in Qatar, as the team needed to unite.
"[Messi] is the one who takes care of me; he'd come down [and] tell me 'come here,' 'get like this,' it's the opposite," De Paul said in the interview. "I'm around because I love him … we talk a lot. He shows me affection all the time. [I] was [at] his gala and he told me 'And, how are you, are your legs better? Friend, I'm better now.' Nothing, it's incredible.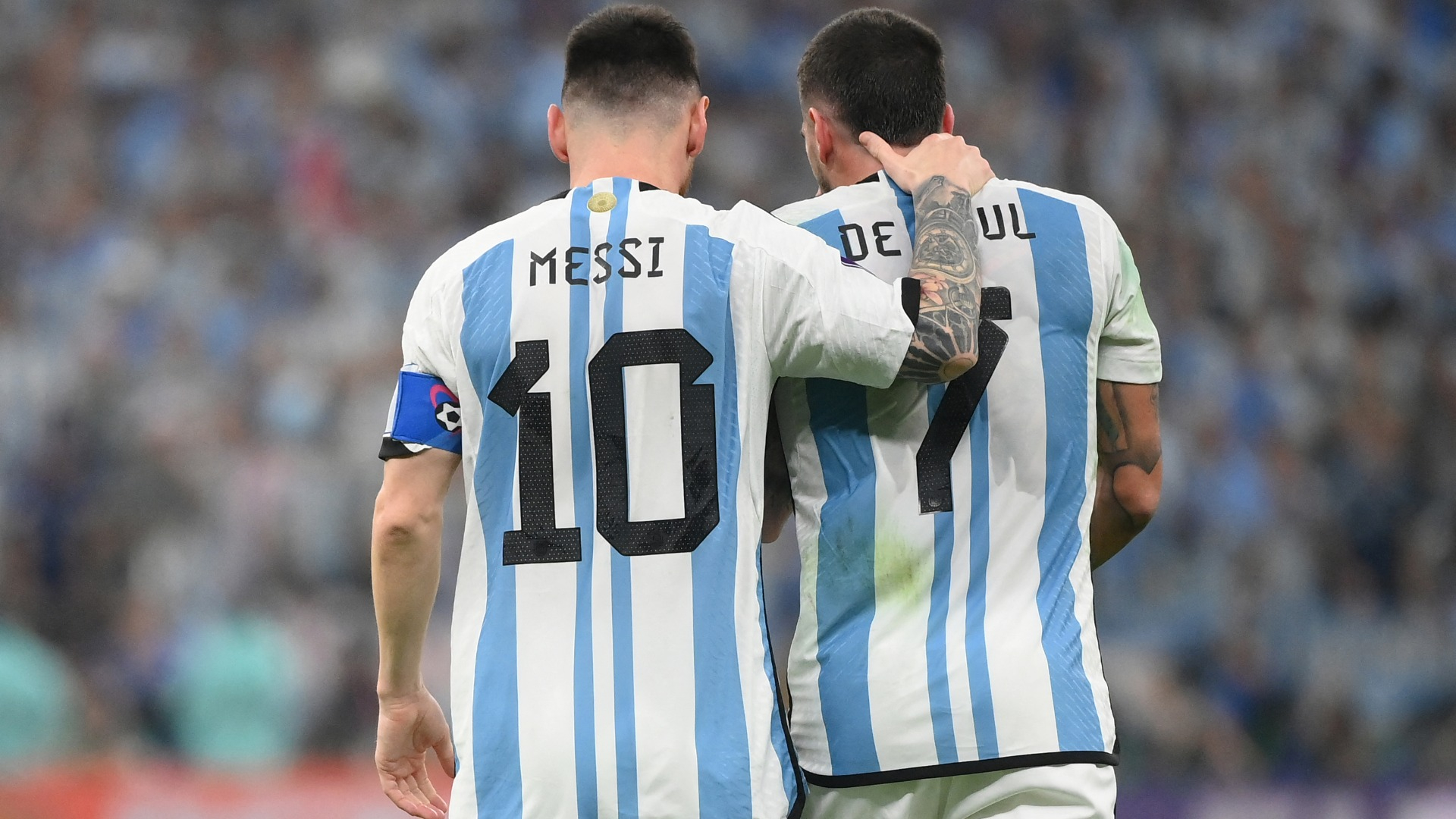 "I love spending time with him, we have a lot of fun with all the kids, but hey, we have a beautiful group. We, with the things that go viral, are kind of idiots. We commend each other; we laugh. We have a small group or things that we are seeing that happened in the World Cup."
Argentina had a tough start to the tournament in Qatar after losing 2-1 to Saudia Arabia to kick off the group stage. Nonetheless, the team would bounce back as they marched through various opponents en route to defeating France in penalty kicks in the final.
Messi would lift the trophy that had long eluded him in his career, allowing many to give the veteran the GOAT title. However, the former FC Barcelona captain couldn't have accomplished this feat without players like De Paul.